Reviews for Elk Valley Family Chiropractic
You guys are amazing
"I had an incredible experience in my first appointment and continue enjoying every visit. The first assessment with all the images and explanations made thing easier for me to understand, everything was clear and they took the time to explain everything to detail, I am very thankful for this. After dealing with the medical system for almost two years and not getting clear answers, this brings hope to my life. Thank you, Dr. Rumpel, Sheryl and Emilie, you guys are amazing"
- Nelson
---
A Warm and Positive Atmosphere
"I am very pleased with my initial visit and the information session held on Wednesday night! The office is such a warm and positive atmosphere. Sheryl and Emilie are both so sweet and welcoming, and they make you feel right at home! Dr. Mike is such an inspiring person, and he made me feel comfortable and hopeful. He is very passionate about health and chiropractics and that is evident by the way he speaks, He has helped a number of my family members and their progress is amazing, and I know that they are grateful in their everyday life for what Dr. Mike does. This was my very first chiropractic experience and I am already looking forward to coming back again!
Thank you, Elk Valley Chiropractic!"
- Samantha
---
Dedication
I have been visiting a chiropractor for 25 years and have never encountered anyone with such dedication to helping their patients. Elk Valley's staff including Karen and Cheryl were so helpful and friendly. Dr. Rumpel is the best chiropractor I have ever had. He was genuinely concerned and focused on my health and my daughter's.
-  Colleen S.
---
Dear Elk Valley Family, (first posted on LinkedIn)
Details of the Recommendation: "I have had a 180-degree change in my life since I connected with Dr. Mike Rumple at Elk Valley Family Chiropractic in October 2011. I was in constant agony with a lower back pain that I have had since my teen years. I had quit running in 1985 due to knee and hip pain. I had visited many Chiropractors over the years with no real relief. Dr. Mike formulated a plan to first get everything lined up to relieve the pain, then to get me to attend a talk he gave at a local college concerning running techniques. He turned me on to the possible benefits of "Barefoot Running". I have not looked back since. I have "0" pain in over two full years, in October 2013 I ran my first half marathon at 59 years old wearing Vibram 5 Finger's with "0" pain. I am starting training to run a full marathon in 2014. Dr. Mike is an advocate for Health and Wellness.
I very strongly recommend Elk Valley Family Chiropractic. Not to forget that behind the good doctor are two wonderful ladies named Karen and Sheryl. They keep the place running like a very well oiled machine."
Top Qualities: Great Results, Personable, Expert
- G.D.
---
Chiropractic makes a difference!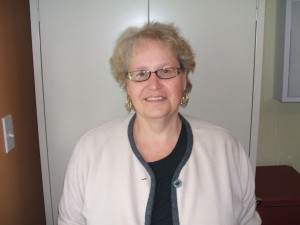 After the first visit, my lungs started to clear. I have asthma and my lungs have always been a health concern.
Headaches were also a daily problem, now I seldom have headaches.
I could not lift my left leg to walk up steps, but I can now.
I had insomnia which is not a problem anymore. I think one of the things that have impressed me the most is my energy level. I've gone from sleeping until 10:30 a.m. and four-hour naps in the afternoon and then tossing and turning with back pain all night, to being active with grandchildren and mowing my own lawn and various other enjoyable activities.
This energy has also improved my self-confidence.
I used to take 100 prescription pain pills each month, now I'm only taking 100 pills in just 4 months.
I'm so happy that I sought out Chiropractic care with Dr. Mike; it has changed my life, in a positive way.
---
Make that appointment!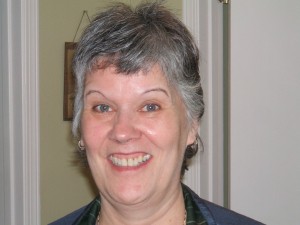 I started seeing Dr. Rumpel about 2 months ago. My daughter had been trying for months to get me to go and make that first appointment. I was skeptical, as I've gone to many chiropractors, massage therapists and also acupuncture to get help for my neck problems. I only got short term relief.
I've taken pain meds for 30 years pretty much every day. It's always been hard to get through the day. That has all changed! I've taken meds four times in two months. I don't go to bed or wake up with a headache anymore. I have more movement with my head. I just painted my bathroom and no headache. Before, after a few hours, my neck would be hurting and I'd have an awful headache from reaching. My back feels great also. This has been a huge day to day change in my life!
If you are thinking of Chiropractic, take that step!
Thank you, Dr. Mike!
---
Increased Energy
I started to have problems with my neck and hands due to carpal tunnel syndrome. I met a lady at the Fernie Fellowship Baptist Church and she referred me to Dr. Rumpel and said she wouldn't be walking without his help. I figured that was my answer to getting better.
When I started to see Dr. Mike I had trouble with my hands and my neck from a job that had high counters, so I think maybe I pinched a muscle or nerve and ended up having neck pain and headaches. Dr. Mike really helped me through a very painful time in my life.
I have found that Dr. Mike and his staff are very helpful and they genuinely care for everyone that walks through their door. I find that as long as I am getting adjusted I feel I have lots of energy and I sleep a lot better.
I would recommend Dr. Rumple to everyone I know!
---
Improved my life!
My whole body was in pain, within a month my mobility came back with much less pain everywhere. I had been in severe pain for six months. There were times that I could hardly walk upstairs.
I was unable to ski in the winter. My lifestyle was in severe jeopardy as I love to exercise and be active. with the way I was, I had become depressed and almost come to accept my inactivity as a normal process of aging. My Cardiologist gave me a kick in the butt and told me I had to do something about my soreness.
I am so thankful to Dr. Mike for how I feel today. I am recommending his Chiropractic to all I talk to, they have seen my miraculous recovery!
- Pat
---
Better Sleep!
I had not had a full night's sleep in years unless I used a sleep aid medication.
Dr. Rumpel made a skull adjustment and now I sleep like a log and do not use any sleep meds at all.
This has been about three months now, and I'm still feeling great.
- Fiona
---