Meet the Team at Elk Valley Family Chiropractic
Our Chiropractic Support Team
Patients feel so comfortable in our family-centered practice and that has a lot to do with our amazing team members.
---
Lauren, Technical Chiropractic Assistant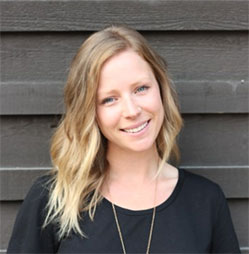 Although somewhat new to chiropractic practices, Lauren has truly found joy in seeing clients progress and excel through regular chiropractic care. She sees each day as a learning opportunity and continually looks forward to sharing her knowledge with those around her.
In her free time, Lauren spends the majority of her time outdoors with her partner and her dog. Hiking, biking, snowboarding, split boarding and snowmobiling are just a few of the activities they enjoy together.
---
Contact our Fernie office today to find out how we can help!
---
Chiropractor proudly serving the East Kootney communities of Cranbrook and Fernie